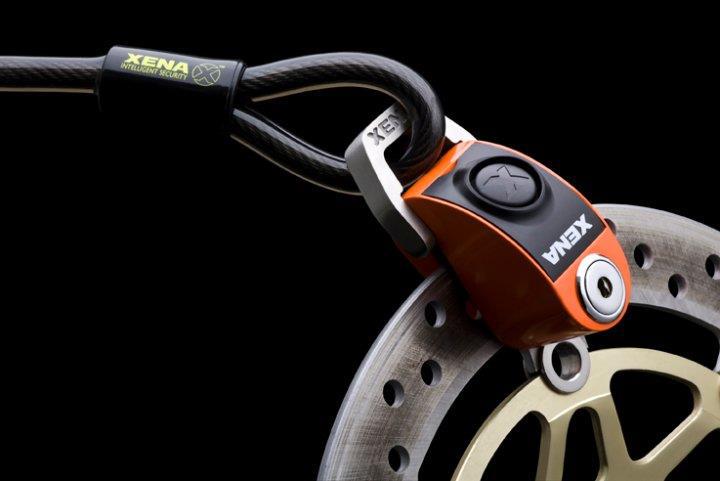 XZA Cable & Adaptor Set
The XENA Security XZA Cable & Adaptor Combo extends your disc-lock alarm from the brake disc to a fixed object with an innovative cable adaptor.
Multi-level security from XENA.
This innovative design extends the reach of the XENA disc-lock alarm to tether your scooter or motorcycle to a fixed object such as a pole or ground anchor — all with your XENA disc-lock in place on the brake disc.
Simply loop the cable through the adaptor, position in the disc-slot of your XENA disc-lock alarm and lock in place as normal.
Lock and alarm your scooter or motorbike with the XZA 150 cable and adaptor, perfect for locking helmets and other accessories. Includes a snug-fit stainless-steel adaptor resistant to wedge attack.
For use with XENA XZZ6 Disc-Lock Alarms*