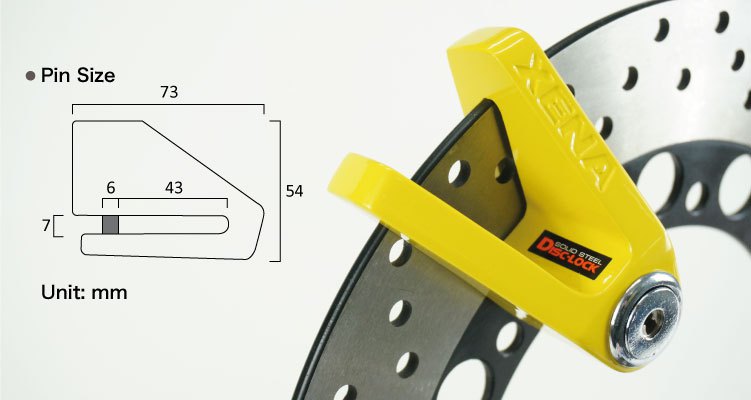 Strong and light on-the-go scooter lock
The X1 Series' unique V-shaped design makes life difficult for thieves with two cut points.
The ideal compact, lightweight solution for quick locking, on-the-fly security. The X1's 6mm pushdown hardened-steel locking pin, pick-proof key barrel and ice-spray proof construction make it perfect for scooters, e-bikes and bicycles with brake discs.