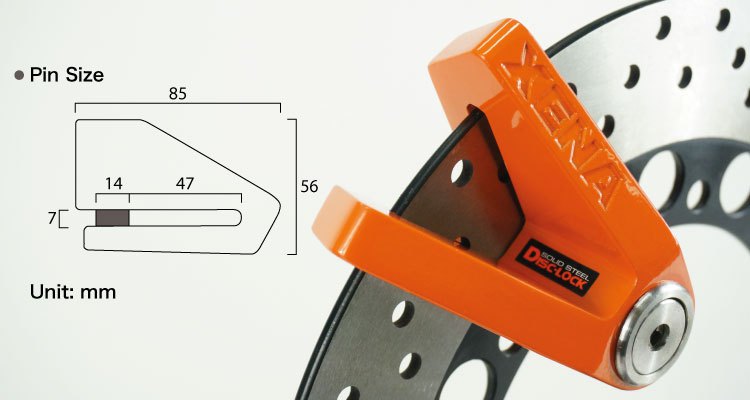 Seriously strong (without the alarm)
XENA's strongest "alarm-less" disc-lock. The X2's chunky build and 14mm (1/2″) carbide-reinforced, hardened-steel double-locking pin is a solid option for your motorcycle or larger scooter.
The X Series' unique V-shaped design makes life difficult for thieves by presenting the attacker with two cut points. Fits most larger bikes and comes in three finishes: black, yellow and orange.